[까마그룹] 까마, '2022 한-인도 비즈니스 미팅 및 수출컨퍼런스' 비즈니스 미팅에 델리/NCR 기반 인도 기업 초청
페이지 정보
작성자
까마

(121.♡.87.203)
댓글
0건
조회
3,197회
작성일

22-06-22 18:15
본문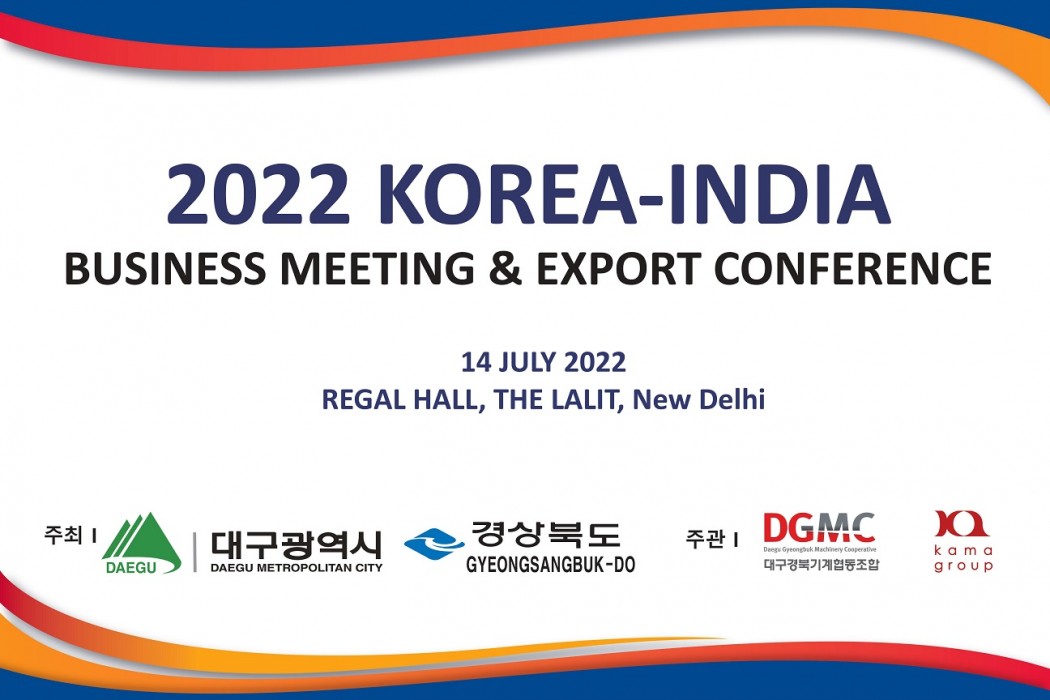 After long wait to open offline business events between Korea and India, it is an important moment for the Kama to organize and host event 
"2022 Korea-India Business Meeting & Export Conference" with Daegu Gyeongbuk Machinery Corporation ( DGMC). 
Event date: 14 July 2022
Time: 09:30 to 17:00
Venue: Regal Hall, 1st Flr, The Lalit Hotel, New Delhi
Number of participant companies from Korea: 13 companies
Industry: small medium machineries, Food industry machineries, Automobile spare parts and machineries.
Agenda of business event: 
1. Creating bridge between South Korean machinery manufacturing companies and Indian machinery companies
2.  Face to face meeting between Korean  and Indian companies.
3.  Making future business opportunities for both countries
4.  Introducing Korean machinery to the Indian machinery Industry
We would like to invite Indian/ Korean companies who are interested to have future business with Korean companies. 
To make a meeting schedule you can contact the Kama at the below details. 
Kamaindia Pvt. Ltd.
Contact details: +91-98188-14409 
WhatsApp: +91-98188-14409 
Email: kex@kamagroup.net