[이벤트-2023] Kama는 인천테크노파크와 함께 "2023 인도 뉴델리 시장개척단" 행사를 진행합니다.
페이지 정보
작성자
까마

(121.♡.87.158)
댓글
0건
조회
594회
작성일

23-04-13 15:26
본문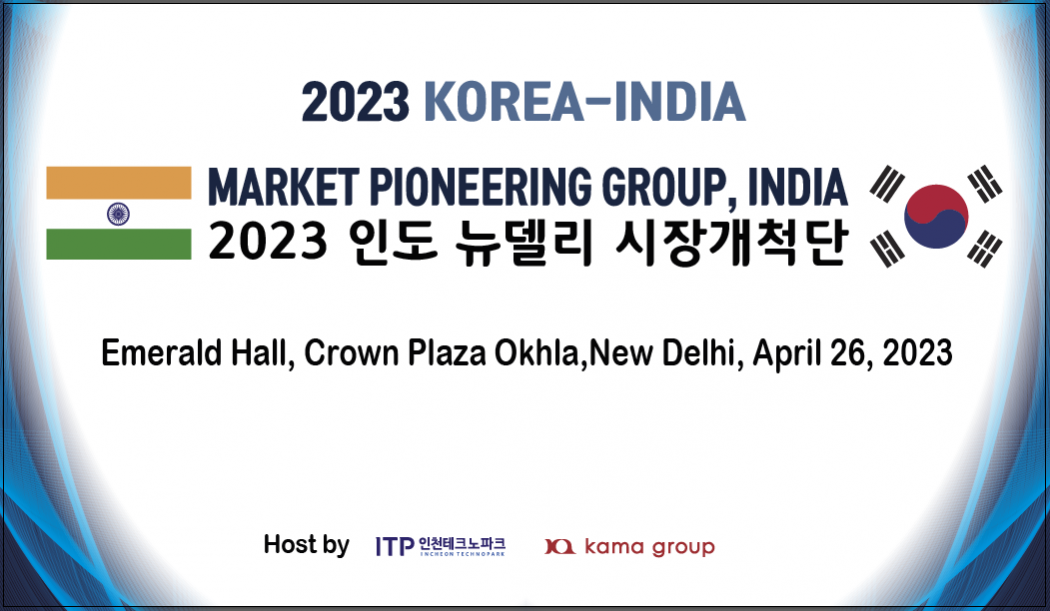 After long wait to open offline business events between Korea and India, it is an important moment for the Kama to organize and host event 
"2023-Korea India Market Pioneer business event" with Incheon Techno Park (ITP). 
Event date: 26 April 2023
Time: 10:30 to 17:00
Venue: Emerald Hall, Ground level, Crown Plaza Hotel, Okhla, New Delhi
Number of participant companies from Korea: 16 companies
Industry: manufacture Vegan Cosmetic Products, advanced heaters, UV lamps and systems, smartphone chargers, music content
platforms, digital locks, and many more..
Agenda of business event: 
1. Creating bridge between South Korean manufacturing companies and Indian  companies
2.  Face to face meeting between Korean  and Indian companies.
3.  Making future business opportunities for both countries
4.  Introducing Korean Companies in Indian Market 
We would like to invite Indian/ Korean companies who are interested to have future business with Korean companies. 
To make a meeting schedule you can contact the Kama at the below details. 
Kamaindia Pvt. Ltd.
Contact details: +91-98188-14409 
WhatsApp: +91-98188-14409 
Email: kex@kamagroup.net